There are many reason to buy MagicStick !!
Get $50 off to buy before 7th Nov 2017
Should you buy it? Let's find the answer
You have a TV at home with large screen and latest HD technology for best viewing experience but have you ever thought if it is being utilised to its fullest. It is still a dumb TV with no interactivity involved. Your child cannot paint his/her imagination on its screen.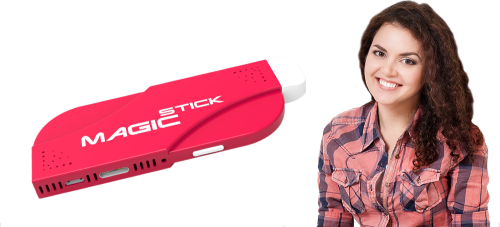 What should be done?
Bring home MagicStick to realise the power of your TV.
What all can be done using my MagicStick and my TV?
Full size Skype calling to your loved ones from your home
The magic of Skype video calling over internet accessed through your MagicStick will make you emotional. You will be tempted to touch your loved ones (wife, Kids, Parents) on the larger screen as it becomes more lively in front of your eyes.
Converts you TV into a powerful computer without spending extra amount, and space
You can get a very powerful computer without any extra investment. It works with all kinds of Projectors, TV and Monitors. You need MagicStick  to get more out of your TV. No need to create any extra space to accommodate this computer as it doesn't take any space. It simply gets fit into HDMI port of your TV.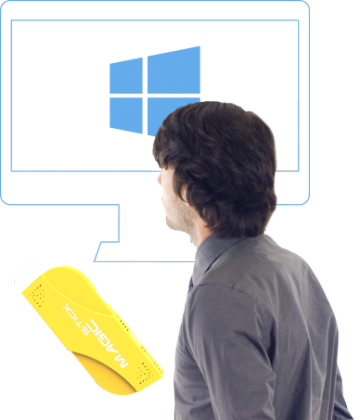 Most Handy Computer
You always want to travel light, and don't want to carry bulky laptops to your office just for presentation or other work. Nothing can be so portable and handy like MagicStick. You need MagicStick to get rid of problem of carrying unnecessary extra luggage.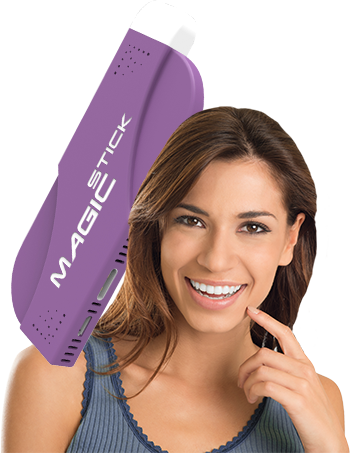 Takes little space
Houses are full of so many big machines like TV, Refrigerator, Washing Machine, TV, Microwoven etc. We have the same space, but our home appliances are increasing in number and so the space constrain. MagicStick takes so less space that it's negligible and you don't feel like its presence. MagicStick is the world' smallest computer. You need a MagicStick to accommodate a computer without virtually allocating extra space in your study room or drawing room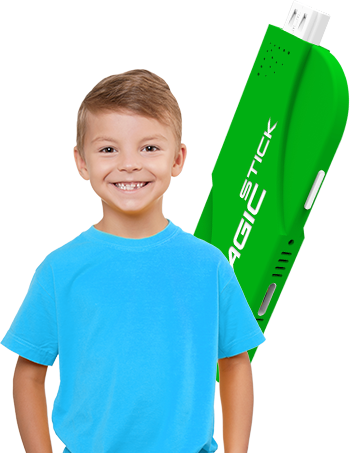 You want your computer to be most affordable
This is one of the most affordable computer ever built without compromising on quality and performance. It's pocket friendly. The basic model starts @ $169. It does justice to every $ you spend.
MagicStick is most pocket friendly computer.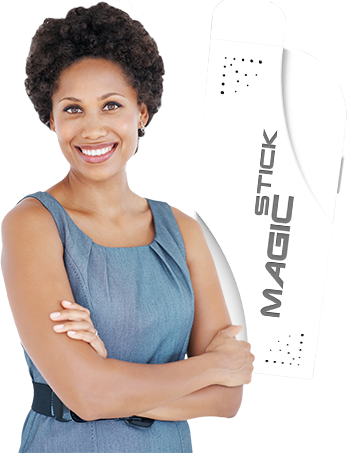 If you need a smallest computer with IOT feature
In the era of wireless technology, you always want to control everything on your finger tip. With IOT feature with MagicStick, you will be able to control your computer through your mobile phone. If you want to control your computer through your cellphone using IOT, MagicStick is something which you definitely need. You can do a lot many cool stuff including ON/OFF through your cell phone. Following are few important things which you can do through your cell phone:
• Switch between COMPUTER MODE and DEVICE MODE through cellphone.
• Switch ON/OFF Wi-Fi remotely through cellphone.
• Data transfer from your cellphone to your computer without actually connecting to USB cable.
• Schedule your MagicStick computer to get awakened and loaded with your favourite OS at some specified time etc.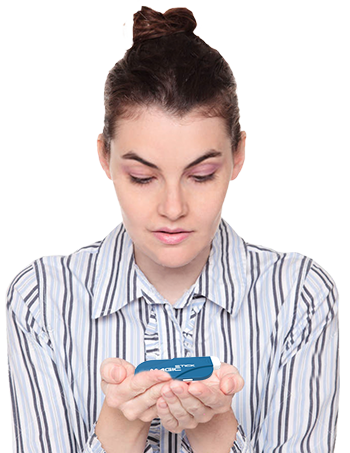 Save on maintenance and reliability
MagicSticks saves money on maintenance. MagicStick is maintenance free. It's needed when you want your computer to be maintenance friendly, and reliable.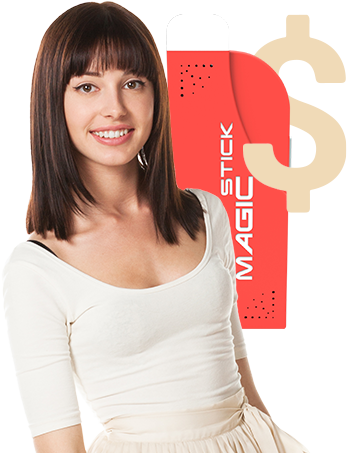 You don't want to miss Android apps and games when you buy a Windows computer
MagicStick comes with Android as well as Windows installed in it. It will allow you to enjoy both the OS – Android as well as Windows. The same device can be loaded with Windows as well as Android. So, if you can be able to enjoy the power of windows and apps of android on the same computer without extra investment.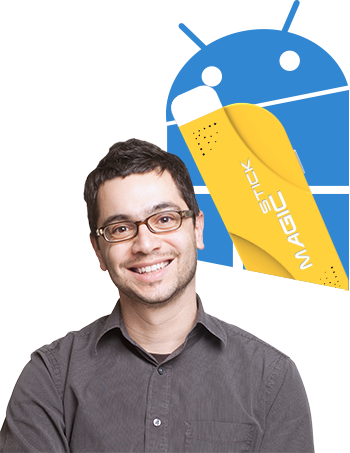 You always want to copy data through USB at blazing speed
MagicStick comes with ultra fast USB 3.1 with speed of over 10 Gbps data transfer through USB. If you no longer want to wait and want to experience the high speed of data transfer through USB, it's a must for you.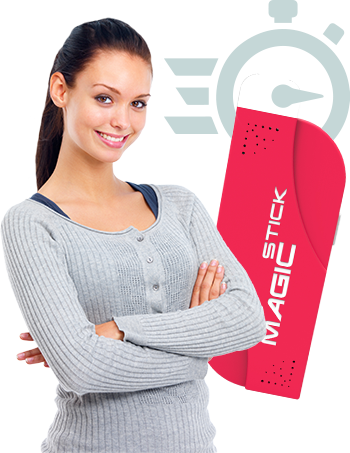 You don't want to loose your important data
MagicStick doesn't contain any mechanical hard disk based storage, therefor; the data is more safe. The electronic storage in MagicStick will ensure safety of your data. You will not loose you data as in case of hard disk based storage.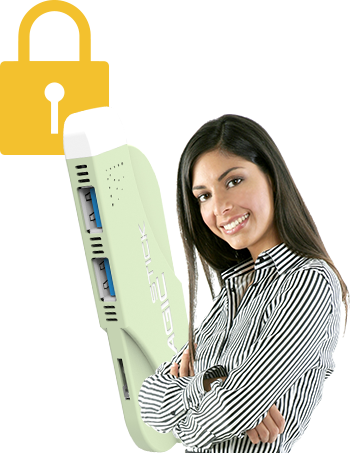 You don't want to get irritated with the sound produced by your laptop or desktop
We have designed MagicStick without fan and hard disk or any mechanical components in it. It doesn't produce any sound at all. It's a noiseless computer. You may need it for the purpose where you want zero noise!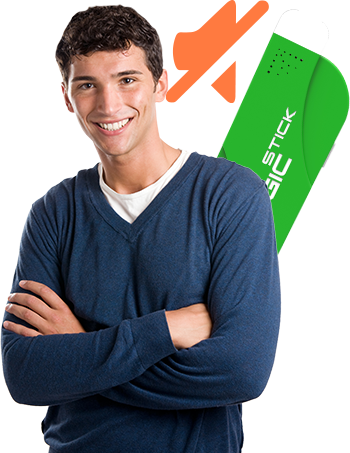 You always need high speed Wi-Fi
You always desire to have more faster Wi-Fi. MagicStick comes with over 1 Gbps Wi-Fi. This is for those who don't want to compromise with the speed.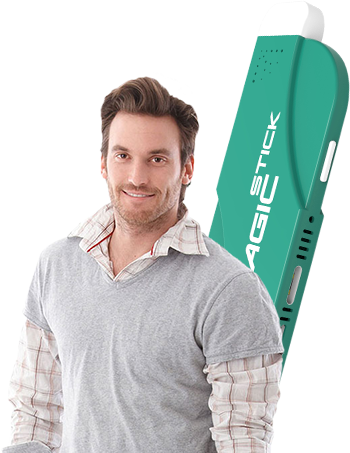 You always want to get connected
The signals across your house will not have the same strength. As we move from the wi-Fi router, the Wi-Fi signal strength starts weakening. In some of the cases, you may get very weak signals from your Wi-Fi router due to many reasons, but you still want to get connected. MagicStick had been designed with this factor in mind. With dual high sensitive antenna with 10 dbi ultra gain and Beam-forming Tehnology, it catches even the weak signals from the Wi-Fi router and ensure that you are always connected to the internet!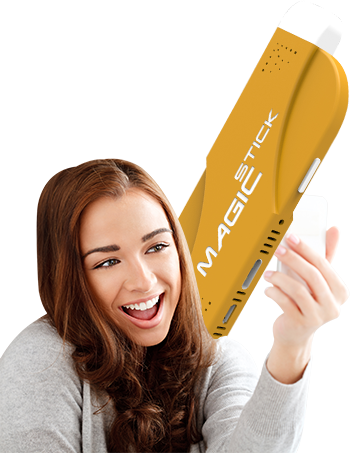 Kids will love to paint their own picture on a larger screen
Given the flexibility to work on a larger screen, Kids can do wonder. They will have no limitations like size of the screen hampering their creativity. Help them to showcase their creativity and share the same to the world instantly.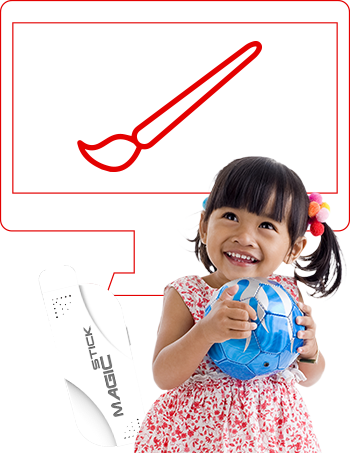 What makes MagicStick a must have home or office device?
MagicStick has some of the features which nobody else can claim in a similar device
It comes with Latest Intel's 14 nm Cherry Trail processor for unparallel computing speed. A real life breather for those who carry their office work to home frequently and want to finish it with the same efficiency as in the office.
It comes with Windows 10 and Android together. Marrying the two together.
It comes with ultra fast USB 3.1 for transferring data with over 10 Gbps speed. Get habituated to transfers of files at blazing speed.
It comes with latest C-type connector. No need to worry about the orientation of connector.
It is an IOT device which can be controlled remotely using your mobile phone. A real helping hand for the lazy guys who does not want to switch it off manually.
It comes with 16 core GUI processor capable of streaming 4K HD video. No compromise on speed of video streaming. Hard core gamers or movie lovers will love it.
It comes with 1 GBPS Wi-Fi speed for those who always want to remain connected.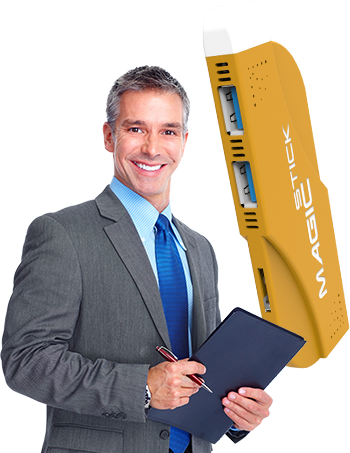 If you need the most Energy Efficient Computer
MagicStick runs on 5 Watts of power, you can save enough electricity bill to recover your investment in MagicStick within 8 to 10 Months of using it. It will in fact start paying you back later. Thus it becomes free to you for lifetime.
Low wattage but high performance
You must feel happy to save big on your monthly electricity bill. MagicStick runs below 5 watts of power which is even less than what your CFL bulb consumes. It's the most power efficient computer ever designed. You need MagicStick to do some saving as well.
MagicStick is best computer to run on battery backup or solar power
You definitely need MagicStick if you want to run your computer on power back up or on battery or on solar power.
Help reduce global warming and carbon foot prints
If you are concerned about environment and carbon footprints, you should stop the habit of consuming more power than needed. Substantial chunk of electricity consumption in offices and household are because of computers that run on high power. If you can do the same computing with less electricity consumption, why not try it out. You need MagicStick for reducing the carbon footprints. This will also help save electricity across the globe. With the habit of consuming more electricity than needed, we are contributing more towards the global warming.
MagicStick is literally free for you
What if MagicStick comes free to you? Surprised! Yes, you heard it right! It's literally free for you. It runs only below 5 watts of power which is just 5 to 10% of what your laptop consumes. That means you will save enough electricity bill to recover your investment in MagicStick within 8 Months of using it. It will in fact start paying you back later. Thus, it becomes free to you for lifetime.