MagicStick has many cool features
Ultra fast USB 3.1 with 10 gbps speed, Latest cherry trail processor and many more
Intel's 14 nm Cherry Trail Processor
MagicStick is powered by latest Intel 14 nm Cherry Trail quadcore processor with 16 core GPU.
All Latest Faster Ports and Connectors
MagicStick comes with all the existing ports and connectors. Below are list of the same:
USB 3.1: One USB3.1 Port with speed of 10 Gbps data transfer.
USB 3.0: Two USB3.0 Ports with speed of 5 Gbps data transfer.
USB C-type Connector.
Micro SD: One Micro SD Port.
The only computer in the world to support so many ports with in smallest design.
MagicStick comes with latest C-Type connector.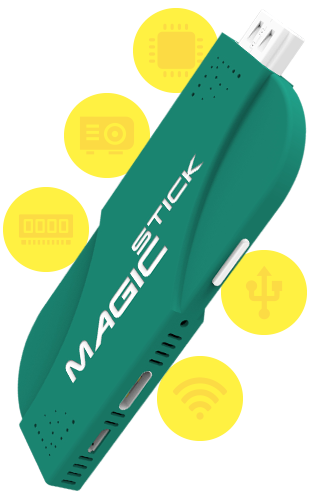 World's Fastest Wi-Fi Speed
MagicStick is world's first smallest computer with above 1 Gbps Wi-Fi speed. Competitors with similar devices have 100 to 150 Mbps Wi-Fi capacity.
World's First Smallest IOT Enabled Computer
This is the first ever computer of this size which can be controlled using IOT. It's an IOT device. You can even switch ON/OFF through your mobile phone without touching the power button. We have plans to roll out many cool mobile apps to control this device through your cell phone.
Intel's 14 nm Cherry Trail Processor
MagicStick is powered by latest Intel 14 nm Cherry Trail Processor. It comes with quadcore processor and16 core GPU. It's smallest in size but not in performance. It's as fast as your laptop and is capable of doing everything your laptop can do.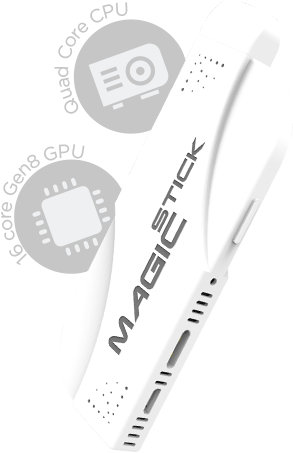 MagicStick is an IOT Device
MagicStick can be controlled using cellphones. You no longer have to get out of your bed to switch on your computer. Using IOT, you can switch ON/OFF your MagicStick using  your cellphone itself.
You will be able to do a lot of cool stuff using cellphone. For example:
Switch between COMPUTER MODE and DEVICE MODE using cellphone.
Switch ON/OFF Wi-Fi remotely using cellphone.
Data transfer from your cellphone to your computer without actually connecting to USB cable.
Schedule your MagicStick computer to get awakened and loaded with your favourite OS at some specified time etc.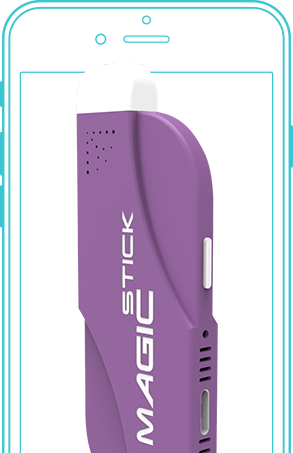 World's Smallest Computer on a single chip
It's a powerful computer on a single chip. It's small in size but not in speed and performance. It's as productive as your laptops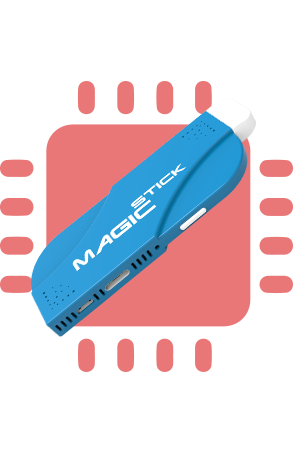 Experience Ultra Fast Data Transfer (Over 10 Gbps) Through USB3.1 With C-Type Connector
MagicStick comes with USB3.1 with over 10 Gbps data transfer capability. That means you will be able to transfer your big blue ray movies in less than 40 seconds. This is the real innovation. You will get speed and save your valuable time. It's 25 times faster than the normal USB2.0.
Apart from one USB 3.1 port, MagicStick also has
– Two faster USB3.0 ports with 5 Gbps speed.
– One Micro USB port
– One SD card slot
MagicStick is probably the only computer in the world to support these many ports within the smallest design possible.
MagicStick comes with latest C-Type connector.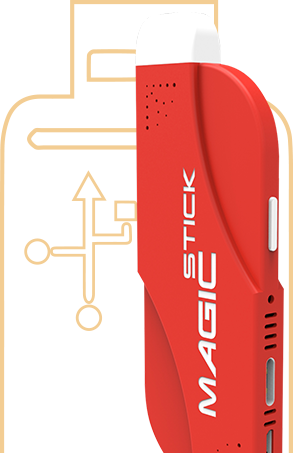 Windows-10 as well as Android pre-loaded - Don't miss those Android apps and games
It comes with Windows-10 and Android lollipop pre-loaded. So, user will be able to enjoy power of Windows-10, and at the same time the experience of more apps for Android.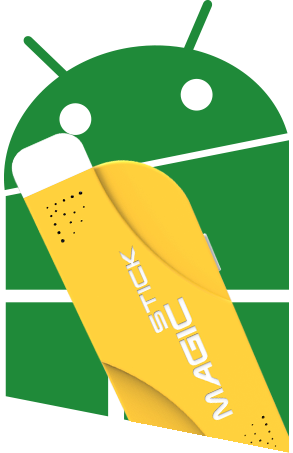 The computer in your pocket
MagicStick is the revolutionary computer designed in such a way that it slips into your pocket without compromising on performance as a Desktop PC. It also fits into your palm, you can even carry it with in your purse.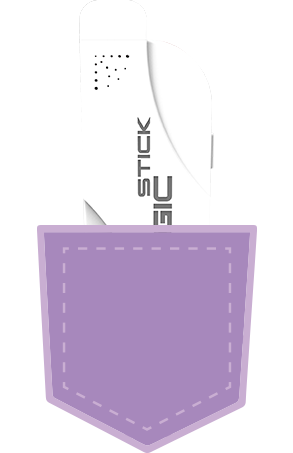 World's best Power Saver Computer
MagicStick runs on 5 Watts of power, you can save enough electricity bill to recover your investment in MagicStick within 8 to 10 Months of using it. It will in fact start paying you back later. Thus it becomes free to you for lifetime.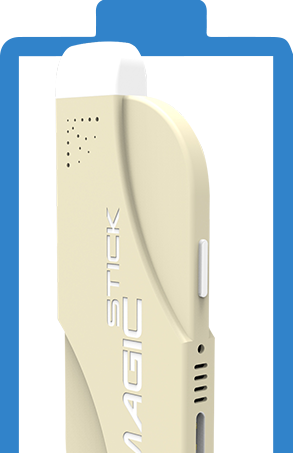 Experience 4k ultra HD videos Streaming
MagicStick is well capable of streaming 4K HD video. So, you will be able to watch ultra High Definition video without any sluggishness. Thus MagicStick is one step ahead of your laptop when it comes to streaming 4K Ultra HD videos.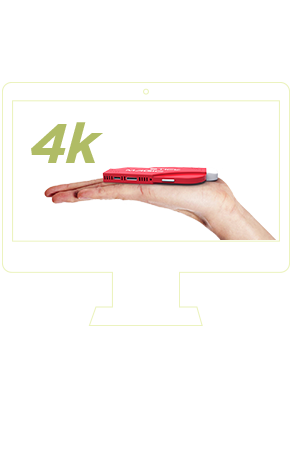 Over 1 Gbps Speed through Wi-Fi
MagicStick comes with dual antenna and uses Beam-forming Technology to provide over 1 Gbps speed through Wi-Fi. Competitors with similar devices have 100 to 150 Mbps Wi-Fi capacity. It's almost 8 to 10 times faster than the competitors. Magic stick support 2.4 Ghz as well as 5 Ghz– Dual band.
MagicStick comes with Very High sensitive dual antenna with 10 dbi gain. It helps you getting connected to internet even if the Wi-Fi signals from your router is very low.
With dual antenna and Beam-forming Technology, MagicStick makes sure that you remain connected to the world even if the wi-fi signal from your router is very weak.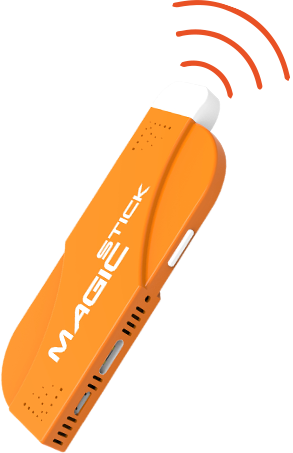 Data Recovery on OS or device failure is fun with MagicStick
MagicStick comes with a RESET button on its board itself. On pressing this RESET button, you can connect MagicStick to any other computer and it will detect it as a normal Pen Drive, so the data can be copied easily. You don't have to rush to any service center to recover or back up your data. You don't have to have technical expertise to recover the data. You can control this feature without manually pressing the RESET button also. Using IOT feature, you can do it through your mobile phone itself.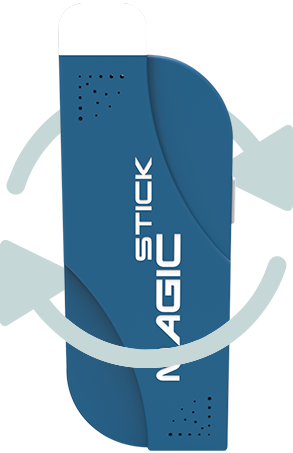 COMPUTER as well as STORAGE mode
MagicStick can work as a computer and as a normal storage as per your requirement. You can switch between COMPUTER mode and STORAGE mode and vice versa. It will act as a storage on go.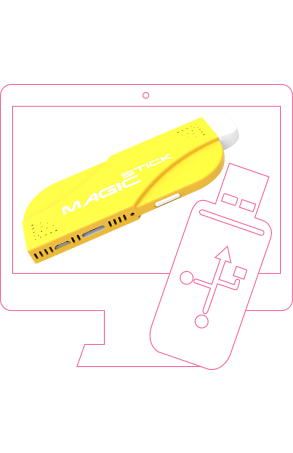 Experience Ultra Fast Booting of OS
MagicStick takes less far less time (4 to 6 seconds) to boot windows. This is because of the higher I/O of the storage used in MagicStick.
OS booting period will no longer be boaring with MagicStick.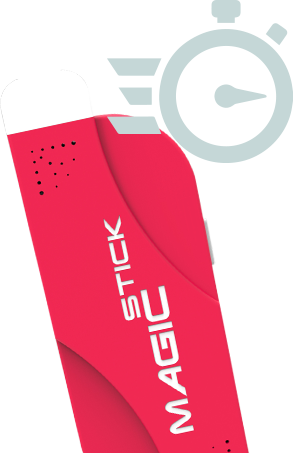 Noiseless and Fanless computer
MagicStick doesn't have fan or hard disk based storage in it, so, there is no irritating noise at all.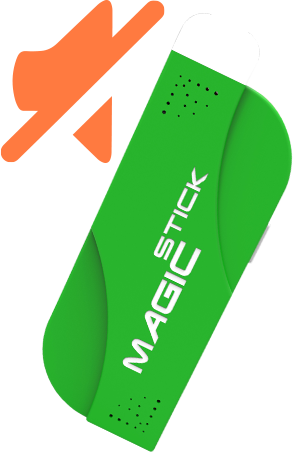 Maintenance Free computer
MagicStick is a maintenance free computer. You don't have to trouble shoot for SMPS failures, RAM slot dust cleaning on regular interval, no need to check hard disks and other cables, and no need to maintain the processor's or other fans in it. MagicStick doesn't contain any mechanical equipments – all parts are electronic, and hence maintenance free.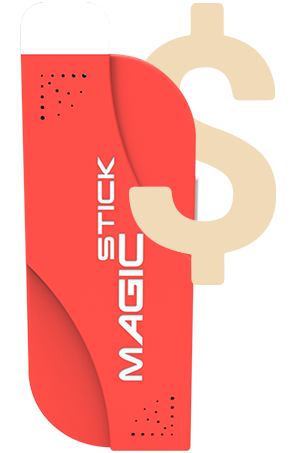 Your precious and Important data is safe in MagicStick
As MagicStick doesn't contain any mechanical hard disk based storage, the data is more safe and is more reliable. You can keep all your important documents in it rather than storing it into a hard disk because if hard disk media gets damaged, the data are permanently lost. You will have rare chance of loosing your data permanently.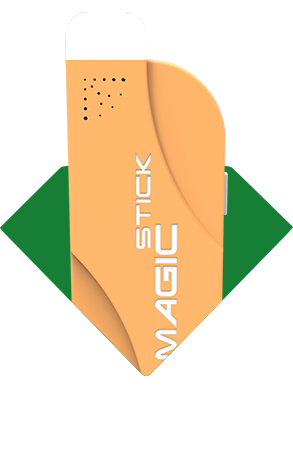 Rough and Tough (Kids Friendly, and Ants & insects safe)
MagicStick is the most robust computer ever designed. It keeps on running without getting hanged even after it falls off your table or thrown by your kid at floor with little force. It doesn't get damaged even if it falls from first floor of your apartment building. There is no device built ever with this robustness. Your existing desktops, laptops all will go for a toss even if it falls from your table. We proudly announce that MagicStick is the only computer that is 100% kids safe. MagicStick needs to be protected from water and fire only, and not from your lovely kids. Let them play with it.